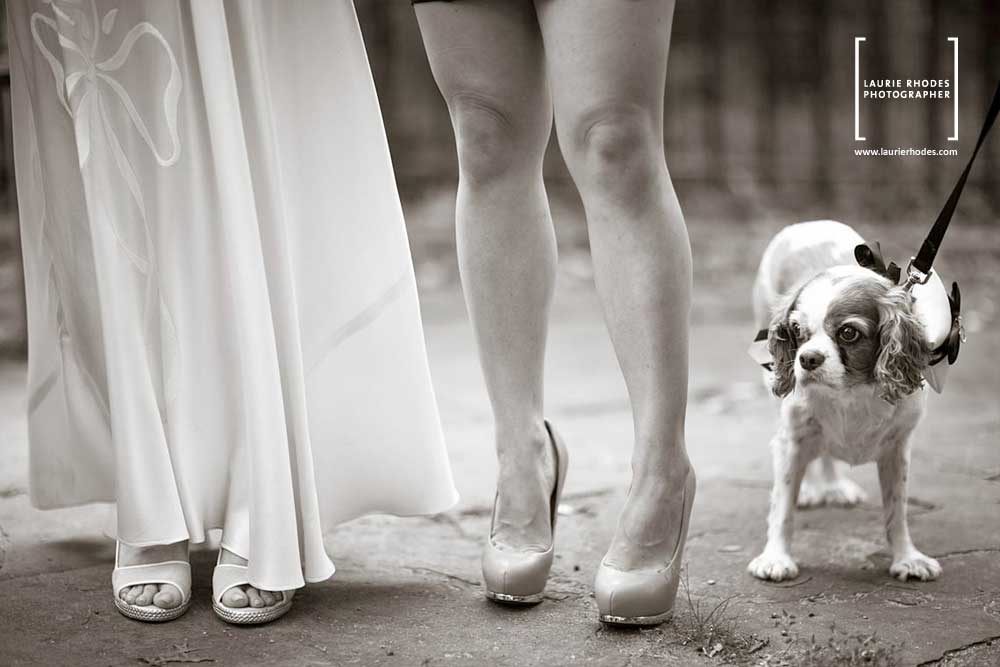 An irresistible ring bearer, don't you think?
I like to think of this image as an homage to one of the great B&W documentary photographers, Elliott Erwitt, an advertising and documentary photographer known for his black and white candid shots of ironic and absurd situations within everyday. It was taken during an outdoor wedding ceremony in Mount Prospect Park, Brooklyn. Charlie, the canine ring bearer was beyond adorable and I couldn't resist lowering my vantage point to enter his world.
This photograph was one of five images of mine that were part of The Decisive Moment photo exhibition this past summer at NYU's Kimmel Center in Washington Square. You can see more of the brides' photos here.