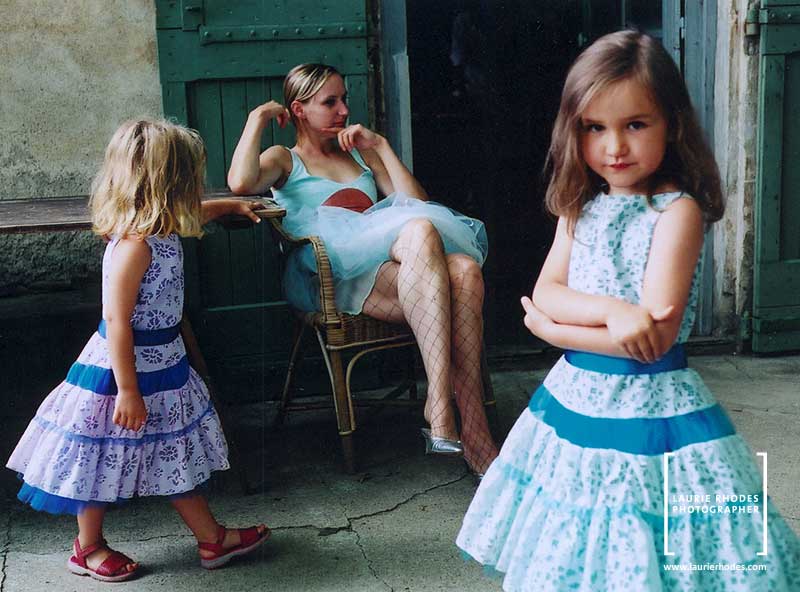 "What is your first thought when you see this image?" That's the question that I ask clients who upon seeing this image, exclaim "I saw that on your website, I love that photo!."
Taken in the South of France (a great place to go for a destination wedding, btw!) as the wedding party assembled before the ceremony, this image seems to have a magic quality that draws people in.
"There's so much going on"
"The colors…"
"I love the dresses!"
"I like that the girl on the right is looking at the camera but the other girl is looking at the woman"
"It reminds me of that famous painting by Degas."
These are just a sampling of the comments I've received which have led me to believe that it is the perfect photo for me to use in the branding of Laurie Rhodes Photography.
I welcome your thoughts about the photo.