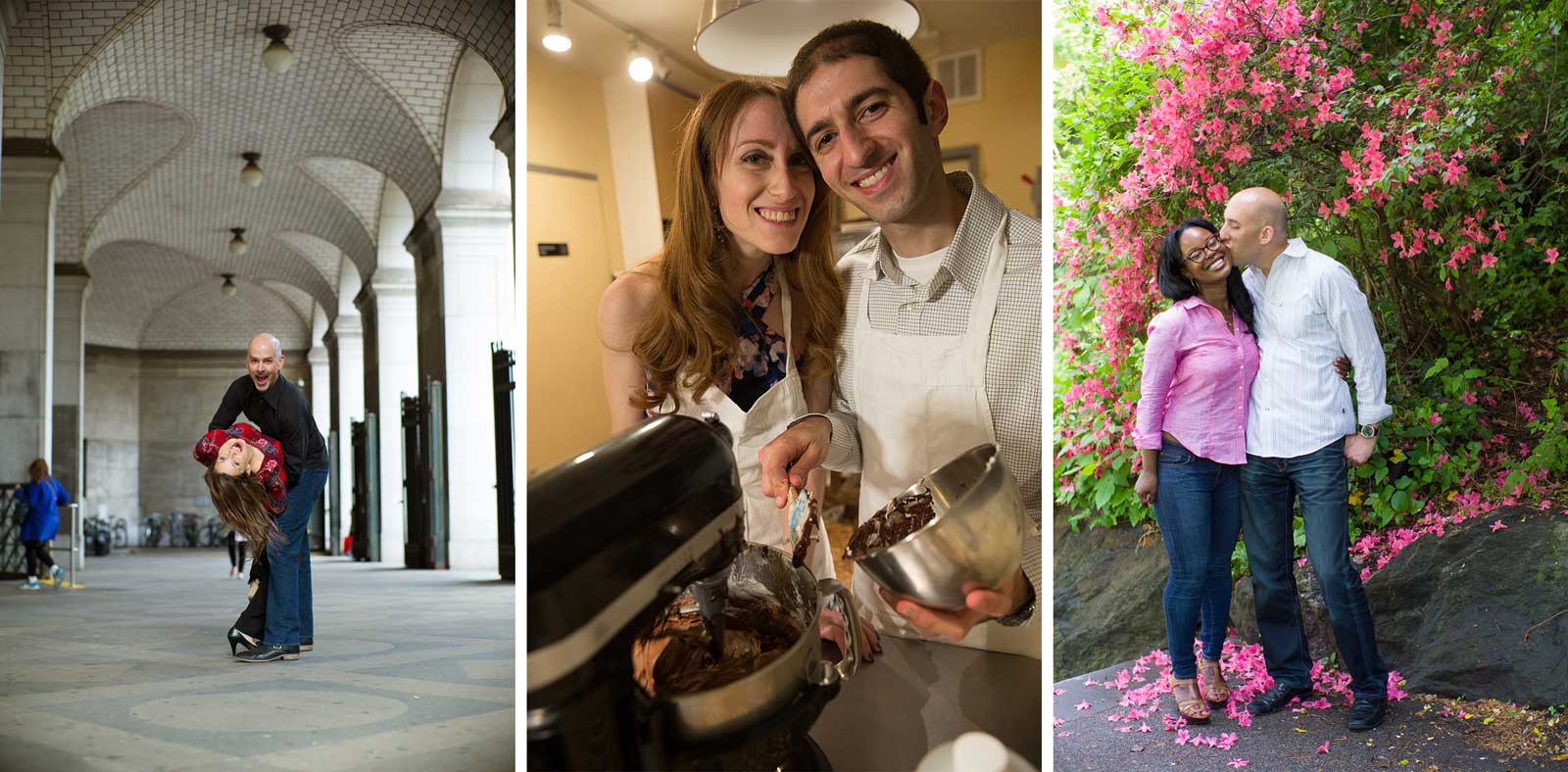 According to research from WeddingWire.com, the phenomenon of engagement photos is growing. Taking engagement photos provides a great way for my clients to get used to the camera and for me to get a better idea of what types of photos are their favorites. Typically, I try to capture a more casual vibe that candidly portrays the love, warmth, and familiarity a couple feels for each other.
There are some great ways that couples use engagement photos. Below, are a sampling of ideas from wedding blogs I've read. You can find further descriptions and a list of these articles in a previous blog post about uses of engagement photos here: "Save the Date! | Engagement Photo Ideas"
Create a Wall Mural of Your Engagement Photos:

Blow up a few of your favorite shots for a one-of-a-kind decoration behind your head table.

Personalize Your Table Numbers:

During your photo session, snap a series of photos holding up the numbers of your tables. Guests will love wandering around your reception room to see all of the different poses!

Turn Your Engagement Photos Into a Guest Book:

Instead of buying a book and having your guests write their well wishes in it, why not make an album of your engagement photos and use it as a guest book at your wedding

Reception Slideshow:

Very affordable and innovative way to take this showcase to the next level.
Here are some highlights from engagement photo sessions of three couples that I've worked with:
Darbie & Dave
As a precursor to their wedding, Darbie and Dave wanted to celebrate their upcoming big day with a fun photo session. This handsome couple both have performance backgrounds, which is clearly apparent in some of these engagement photos.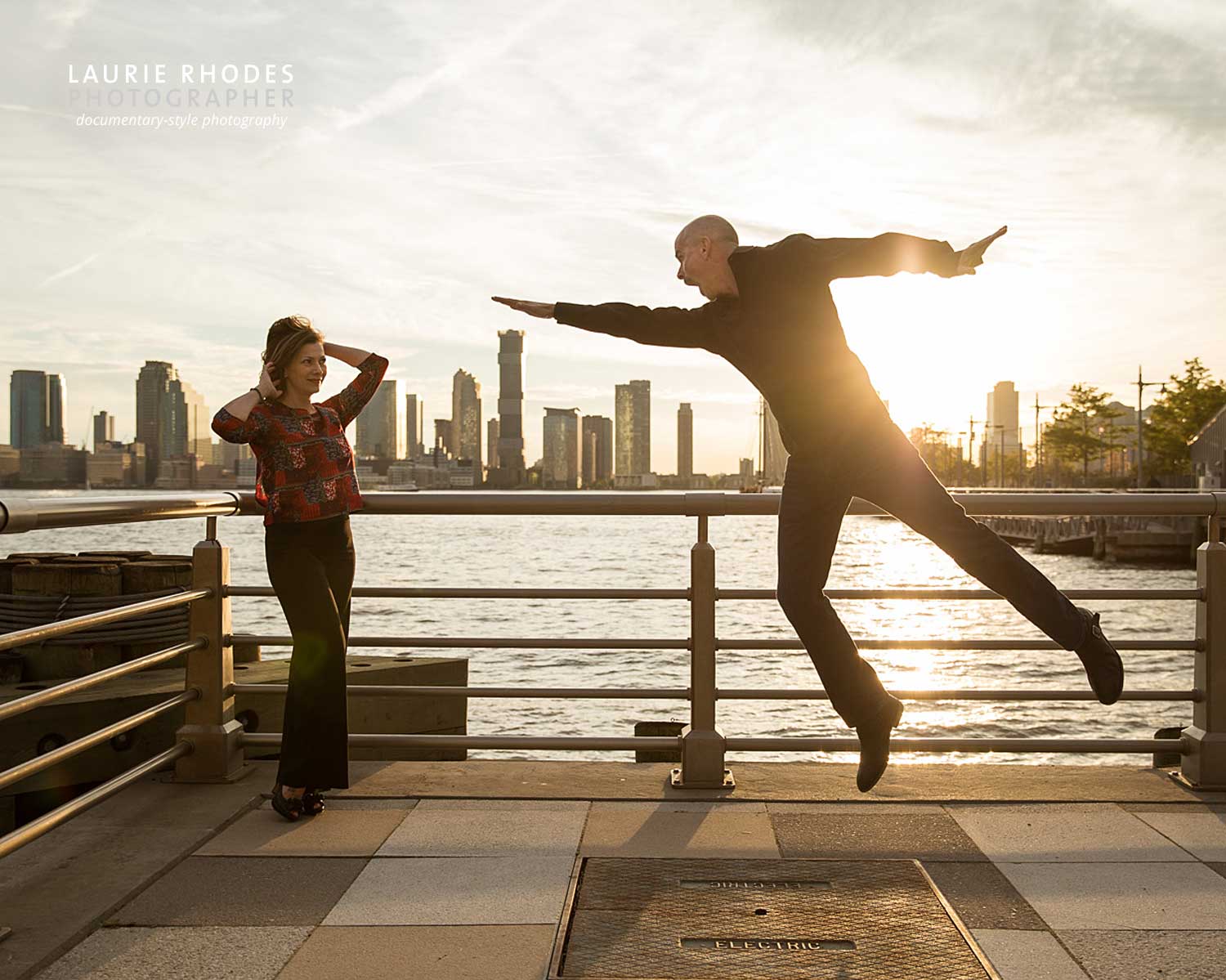 ---
Dana & Adam
Dana and Adam REALLY love baking! In this engagement photography session they "mixed it up" during a private lesson, making cupcakes with Diana at Butter Lane Bakery. Earlier that day, I photographed them in Washington Square Park, one of their favorite New York City spots.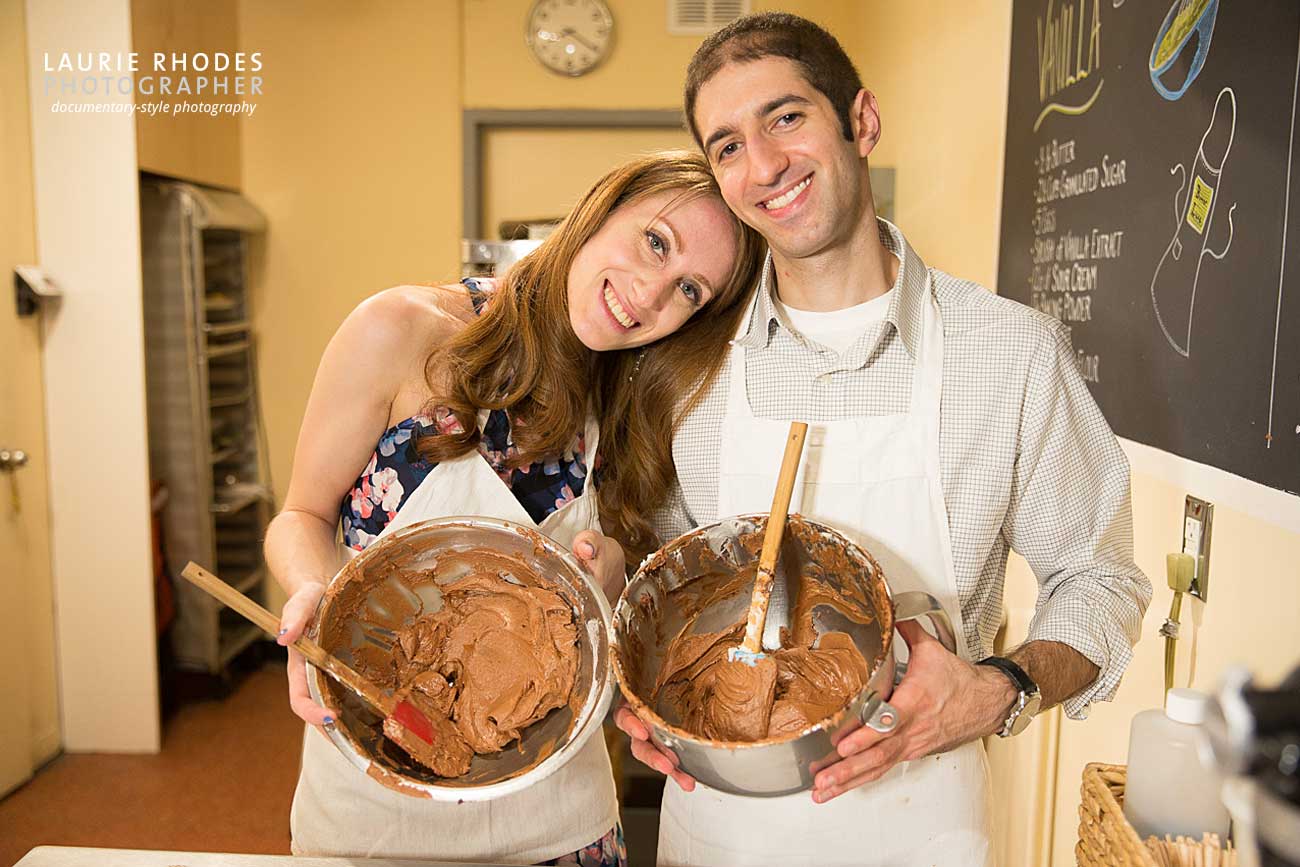 ---
Daniel & Massomeh
Just blocks from their Washington Heights apartment, Fort Tryon Park is a favorite for Daniel and Massomeh. The park was in full bloom when I spent a morning photographing them in celebration of their engagement.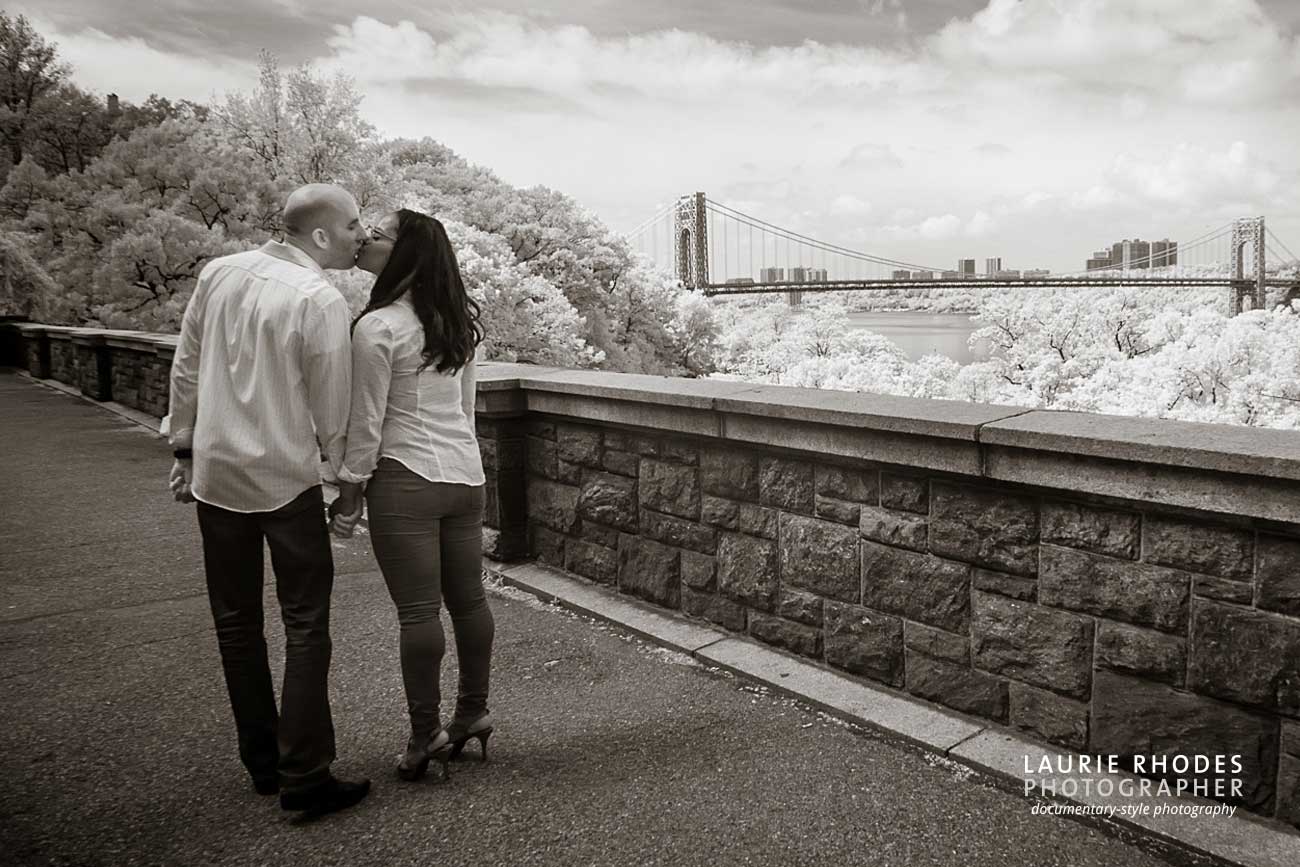 I'd love to discuss and plan a creative engagement photo session with you and your fiancé. If you've just been engaged, congratulations!
— Laurie