Listed below are New York wedding planners that I've had the pleasure of working with. I would enthusiastically recommend any of them for your consideration. If you would like to see photos that represent their creative work, please contact me. I'd be happy to direct you to specific posts on my blog.  —Laurie

DAN FEHLIG / The Upper Crust
With academic degrees in architecture and theater plus eleven years of experience in New York's finest restaurants, Dan decided it was time to merge his skills with his innate sense of style and service to make his own statement. In 1983, he founded The Upper Crust. I invite you to look at large sample of the many beautiful weddings that Dan has orchestrated — here, on my blog.
> WEBSITE: http://theuppercrustny.com/index.html
> EMAIL: info@tucnyc.com
> 212-691-4570
---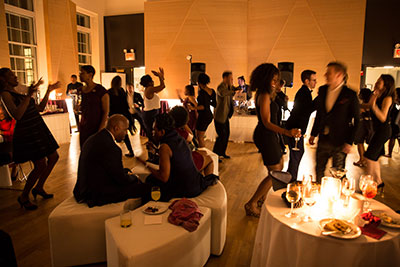 DOMINIQUE BELL
Known for her extensive planning, meticulous organization and a good sense of humor, Dominique Bell is a native New Yorker. She has an extensive background in fine dining, having worked for the best chefs, including Missy Robbins, Bill Telepan, Jean Georges and Bobby Flay — implementing the highest standards of excellence and executing events of all sizes. Her additional training as a Professional Coach proves helpful for keeping you calm and with a healthy perspective.
> WEBSITE: http://www.dominiquebellevents.com/
> EMAIL: info@dominiquebell.com
> 917-445-6428
---
VIVA MAX KALEY
Viva entered the wedding industry in 2004 working for a Manhattan mom and pop bridal salon, followed by a position on the planning team at the high-end wedding firm The Wedding Library. More recently, she planned weddings and events with the Brooklyn catering company Naturally Delicious until she launched Viva Max Weddings in 2013.
> WEBSITE:http://vivamaxweddings.com/
> EMAIL: viva@vivamaxweddings.com
> 646-504-VIVA (8482)
---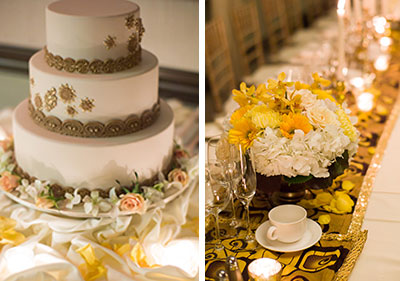 KATE O'DONNELL DIAZ / Green Apple Weddings & Events
> WEBSITE: http://greenappleweddings.com/
> EMAIL: info@greenappleweddings.com
> 646-294-0529
---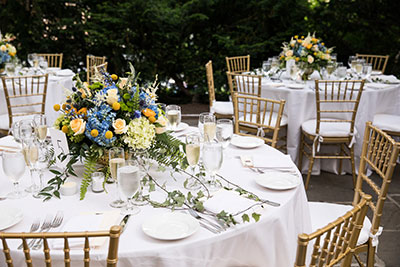 TERRI ROSE / Terri Rose Events, Wedding Coordinator
From adding special touches to gala catering halls to bringing completely blank palates to life, there is so much that goes into every special day. Terri's job is to make it all easy for you so you can relax and enjoy your event.
> WEBSITE: https://www.terriroseevents.com/
> EMAIL: terri@terriroseevents.com
> 516-448-7993
---

ADRIENNE COLOSIMO / Bespoke Affairs
Bespoke Affairs is a full service event design and coordination studio. Every event at Bespoke Affairs is custom tailored to reflect your personal style and taste. Each client has individual needs and therefore create a custom package to reflect that.  Bespoke Affairs is a small boutique studio, able to establish close personal relationships with all of their clients making the planning process fun for everyone involved.
> WEBSITE: http://www.bespokeaffairs.com
> EMAIL: info@bespokeaffairs.com
> 646-270-2444