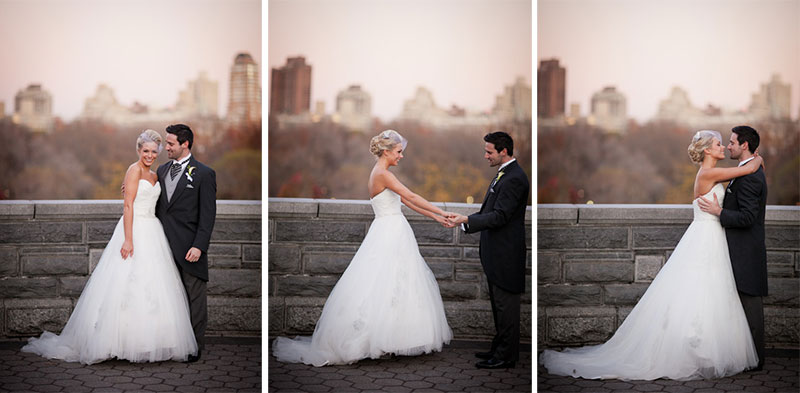 Destination weddings in my town are quite popular — that's because New York City is an incredible place to get married! I've worked with couples from all over this country and all over the world, including: Surrey (British Columbia, Canada), Sydney (Australia), Manila (Philippines), London (United Kingdom), the United Arab Emirates and so many other places. They arrive here so excited to be photographed in Central Park, at City Hall, the Top of the Rock, in Madame Tussauds and many other locations including the streets of NYC.
One of my favorite destination wedding ceremonies involved a couple from Texas. Their parents couldn't make the trip to, so they set up tripods for their iPhones  and shared their intimate and idyllic Central Park wedding with their parents via FaceTime.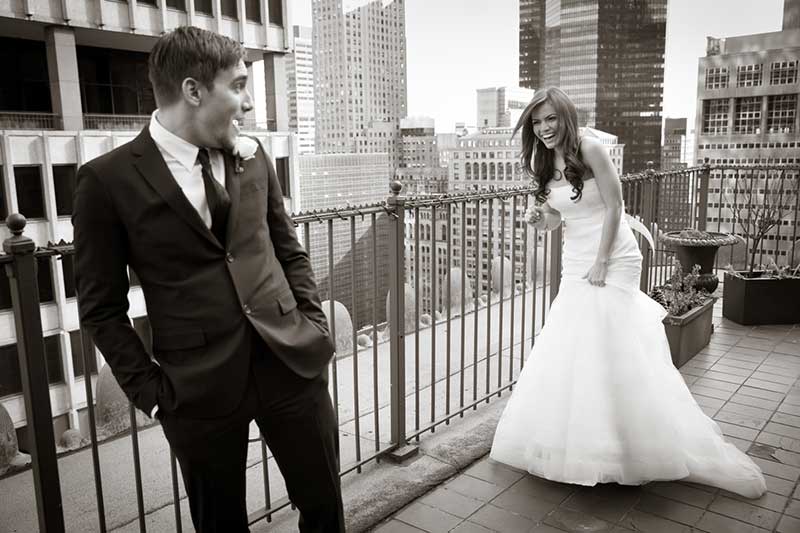 Another favorite: I was asked to shoot a wedding that was featured in an episode for the BBC reality show, Don't Tell the Bride. The premise of the series: the groom must choose every detail of his wedding — from venue to cake to wedding dress. (See the triptych at top of the page)
I love photographing people — it's my passion. People always surprise me. I never know what they will do from one moment to the next, which is why I love photographing weddings. I am constantly on the lookout for a hidden smile, a knowing look, a private joke, or any interaction that creates energy in a photograph while telling a story. For one or two days, people come together from different parts of the world; different families, different cultures, all with one thing in common, they are celebrating two people who they love. It's a melting pot of love and connection.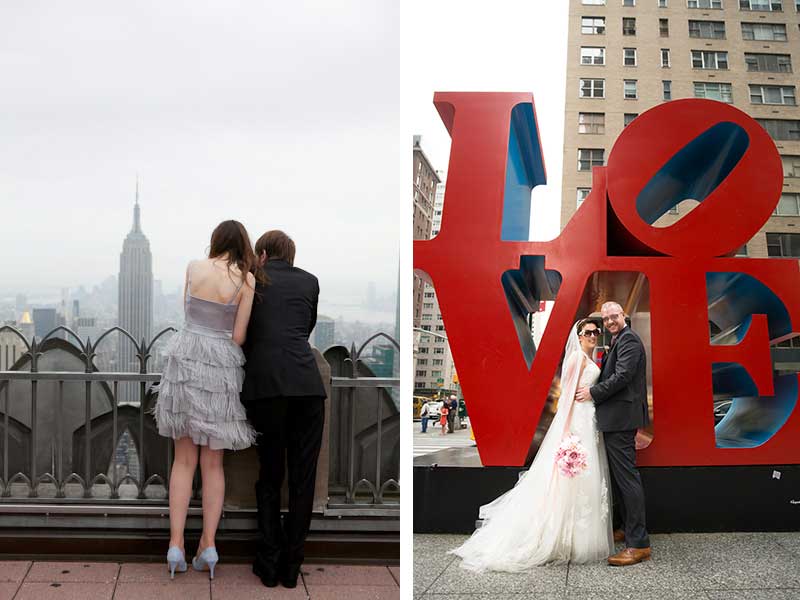 My approach to any wedding and my clients is that I listen. I want to know everything about your wedding and the two of you. How did you meet?  What do you like about each other? What are you families like?  Will they be traveling with you?  What will you be wearing?  What are you most excited about and looking forward to about your destination wedding? What kind of pictures do you like? Where do you want me to photograph you? Are you comfortable in front of the camera?  Do you need help knowing how to stand?  Or do you prefer more candid portraits? Everyone has a different level of comfort in front of a camera and I want to know yours.
To balance the spontaneous moments that occur between people at a wedding, I like to take artistic ambiance and detail photos that evoke the "sense of place." I've found that to be especially important for couples who decide to embark on the journey of a destination wedding.
I'm very easy-going and I love being around people. I welcome my clients from every identity, walk of life and corner of the world. With an artistic vision and technical expertise, I capture poignant, humorous and truly candid photos of people and their environment. One of my favorite quotes is by photographer Alfred Eisenstadt: "It is more important to click with the person than to click with the shutter."